Why Choose UV Grade Fused Silica Plano-Convex Lenses?
In the realm of optical precision, UV Grade Fused Silica Plano-Convex Lenses stand out as exceptional tools, offering unparalleled clarity and precision in a variety of applications. We take pride in presenting these lenses as the pinnacle of optical engineering, outshining competitors and setting a new standard for excellence.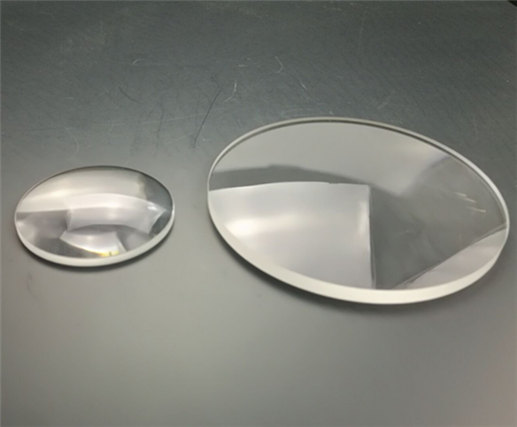 Understanding UV Grade Fused Silica
Crystal Clear Advantages
UV Grade Fused Silica is a material renowned for its exceptional purity and transparency across the ultraviolet spectrum. This unique characteristic makes it a preferred choice for applications demanding precision optics, such as imaging systems, lasers, and analytical instruments.
Unrivaled Optical Precision
When it comes to crafting Plano-Convex Lenses from UV Grade Fused Silica, our commitment to precision knows no bounds. The lenses are meticulously ground and polished to ensure minimal wavefront distortion, resulting in optical elements that elevate the performance of your systems to unprecedented levels.
Applications of UV Grade Fused Silica Plano-Convex Lenses
Laser Systems
In laser systems, where precision is paramount, our UV Grade Fused Silica Plano-Convex Lenses take center stage. Their low coefficient of thermal expansion and excellent UV transmission make them ideal for focusing and collimating laser beams with unparalleled accuracy.
Imaging Systems
The clarity of UV Grade Fused Silica ensures that our Plano-Convex Lenses excel in imaging applications. Whether in microscopy or high-resolution cameras, these lenses contribute to sharp, distortion-free images, providing an unobstructed view of the finest details.
Analytical Instruments
Precision is the key in analytical instruments, and our lenses play a pivotal role in enhancing the optical performance of spectrometers, chromatographs, and other analytical tools. The result? Unmatched accuracy in data acquisition and analysis.
Why Choose Our UV Grade Fused Silica Plano-Convex Lenses?
Quality Assurance
At CLZ Optical, we prioritize quality at every stage of production. Our UV Grade Fused Silica undergoes rigorous testing to ensure it meets the highest industry standards. The result is a lens that not only meets expectations but exceeds them.
Customization Options
Recognizing the diverse needs of our clientele, we offer customizable options for our Plano-Convex Lenses. Whether it's a specific coating, focal length, or diameter, we tailor our lenses to fit your unique requirements, providing a personalized solution for your optical challenges.
Customer Testimonials
Real-world Impact
Our UV Grade Fused Silica Plano-Convex Lenses have left an indelible mark on various industries. Don't just take our word for it; hear what our satisfied customers have to say:
"The optical clarity of these lenses is unparalleled. Our laser system's performance has reached new heights since incorporating Plano-Convex Lens" - Dr. A. Thompson, Research Scientist
"The customization options offered allowed us to integrate the lenses seamlessly into our imaging setup. The results have been nothing short of spectacular." - M. Rodriguez, Imaging Specialist
Conclusion
In the ever-evolving landscape of precision optics, our UV Grade Fused Silica Plano-Convex Lenses emerge as the epitome of excellence. Crafted with precision, backed by quality assurance, and lauded by satisfied customers, these lenses are more than optical components; they are enablers of scientific and technological advancements.